Engagement Ring Style Guide
Take a break from Pinterest boards to ask yourself these five questions about your dream engagement ring.
Choosing the engagement ring of your dreams can be both exciting and overwhelming. There are so many styles and so many options. Solitaire or halo-style? Round-shaped center stone or another fancy-shaped option? Yellow gold or white gold? But that's what is so exciting about building your own engagement ring — yours will be a one-of-a-kind!
We have put together a few questions for you to ask yourself along with some guidance to help make the decision-making a little easier.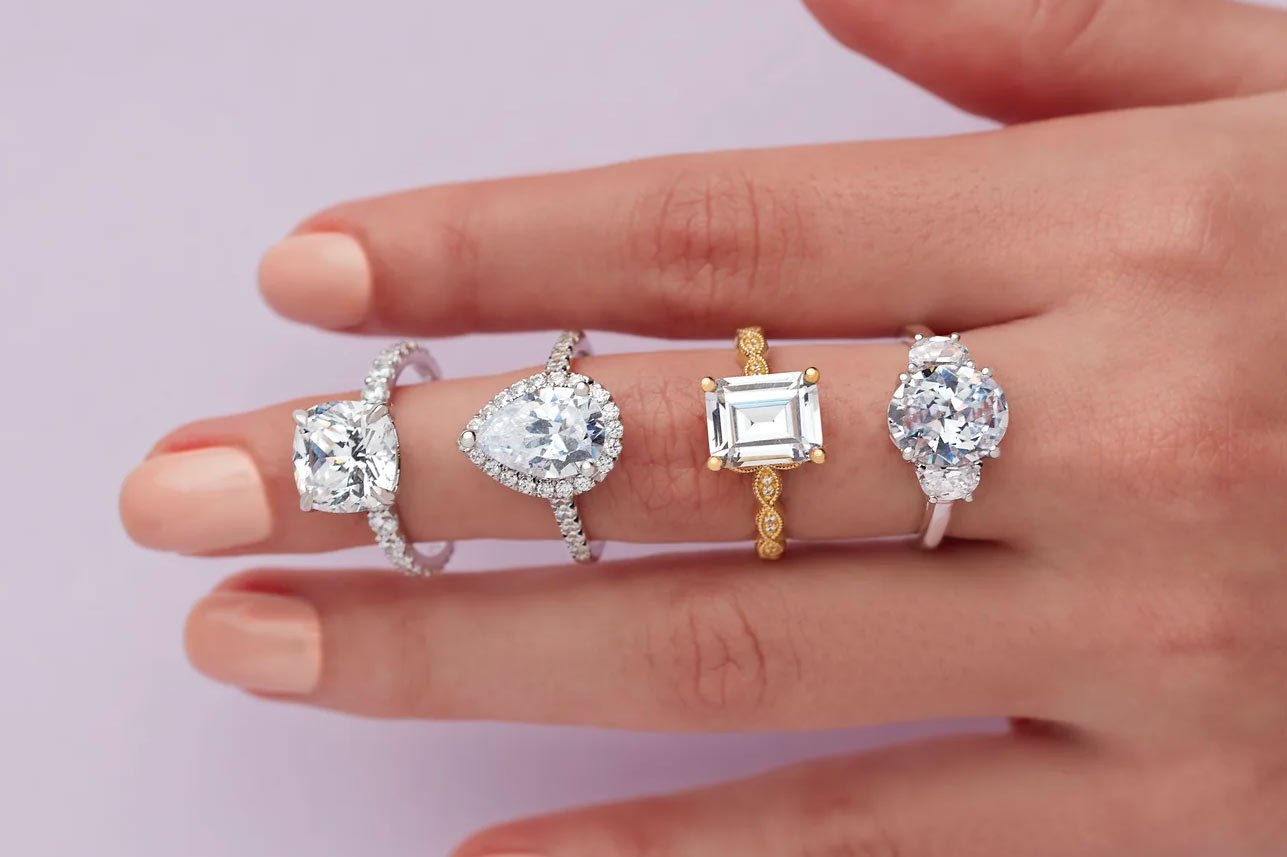 5 Questions to Ask When Buying Engagement Rings
What is my ring finger size?

What engagement ring styles are right for me?

Which type of center stone should I choose?

Which center stone shape and size should I choose?

Which metal quality do I like best for my engagement ring?
What is my ring finger size?
Before we look at all the options available for engagement rings, let's talk about ring finger size. The best advice we can give is to talk with a trusted ever&ever® retail partner to know your exact size. By working with a professional, you'll know how your ring is supposed to fit and reduce your risk of needing to be resized. Find a retail partner near you and begin your journey to becoming an #EverandEverBride or #EverandEverGroom.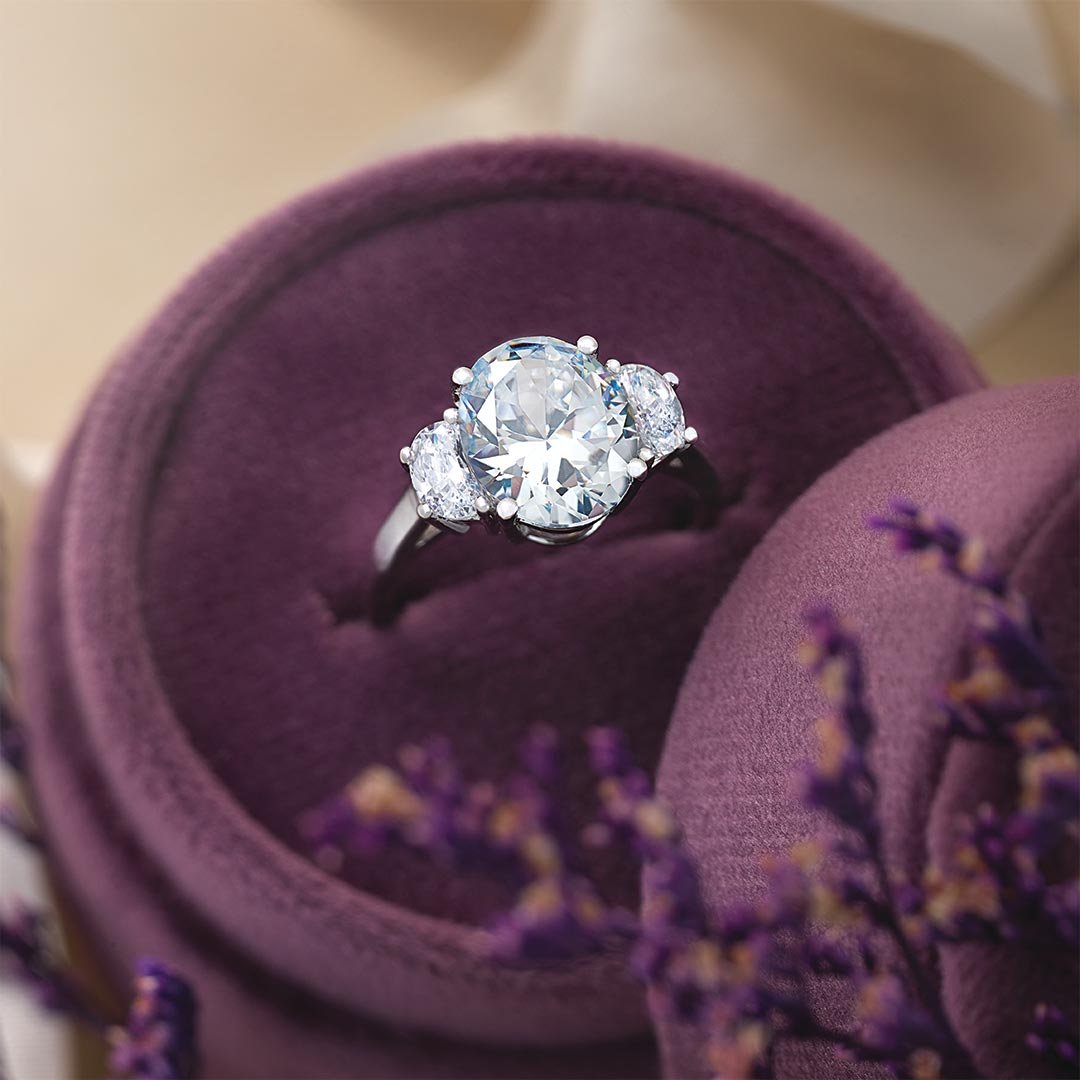 What engagement ring styles are right for me?
Think of your style as a reflection of your personality. Are you simple and classy? Are you outgoing and vibrant? Do you prefer a traditional or cutting-edge vibe? Knowing these things about yourself will make choosing the right engagement ring style a breeze. Browse through twelve engagement ring styles offered in ever&ever® and start personalizing yours today.
Which center stone should I choose?
We all know that diamonds are a girl's best friend, but so are several gorgeous gemstones! The best part about choosing your center stone is that you get to choose something that matches your style. Consider these three points when choosing a center stone:
1. Color Preference
2. Hardness and Durability
3. Price Point
Color Preference
Diamonds and gemstones come in a variety of colors that can reflect your personal style. If you prefer a traditional colorless style, there are a variety of options, such as diamonds, lab-grown moissanite, and white sapphire, to consider. If you are looking for a more vibrant option, there is an entire rainbow to consider — the many shades of sapphire and tourmaline, just to name a few.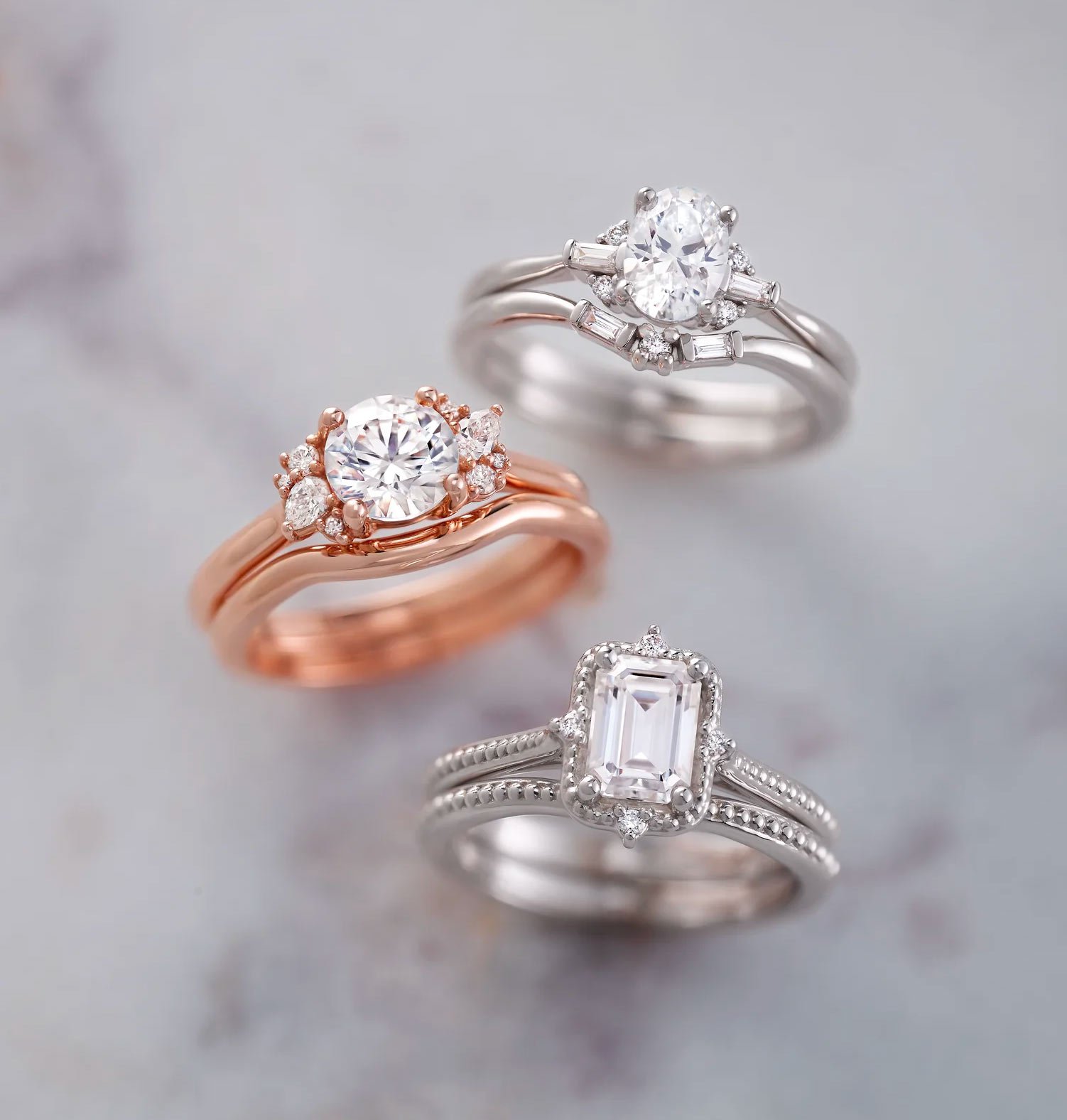 Hardness and Durability
Your engagement ring is something you will want to wear every day for the rest of your life. And we don't blame you! For jewelry that you will wear consistently, you will want to make sure you have a center stone that can withstand day-to-day interaction with everything it comes into contact. For example, a diamond is a popular center stone choice due to it being the hardest gemstone and extremely hard to scratch. However, amethyst is a much softer stone and can scratch from contact with other hard surfaces. If you are considering a gemstone center stone, think about choosing one that is durable for everyday wear, such as sapphire, spinel, lab-grown moissanite, ruby, or tourmaline.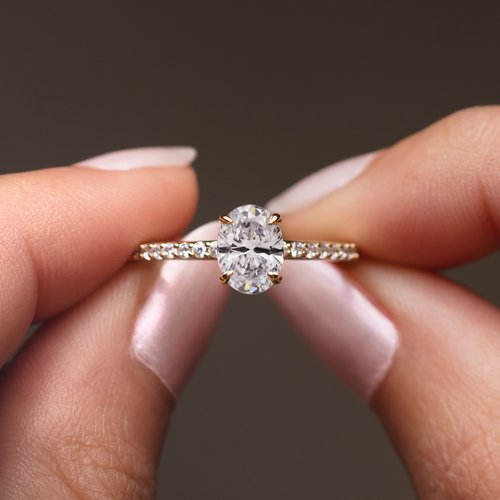 Price Point
Everyone has a different budget when it comes to engagement rings. The best part is that there are diamonds and gemstones that fit budgets of all kinds! If you are wanting to find a diamond or gemstone that fits your budget, consider lab-grown options as well as natural. Lab-grown diamonds and gemstones are optically, chemically, and physically identical to their natural counterparts. The only difference is their origin. Learn more about lab-grown diamonds and gemstones in our Diamonds Guide by clicking here.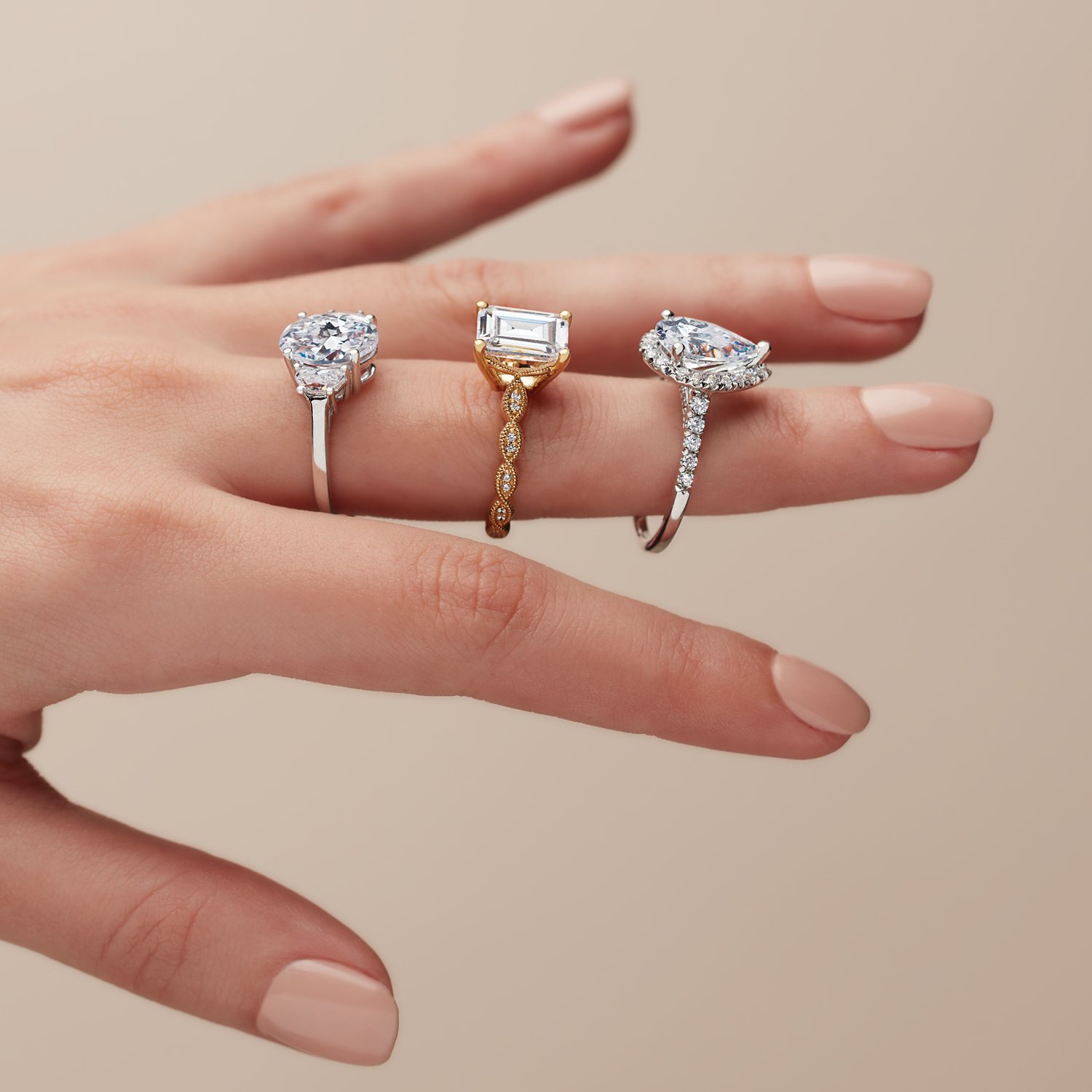 Which center stone shape and size should I choose?
Just like there are a variety of colors to choose from, diamonds and gemstone center stones come in a wide range of shapes and sizes. From round to fancy shapes ranging from a quarter of a carat to three carats, you really have plenty of options when it comes to the style of stone that works for you. Explore different center stone shape and size options below.

Round

Oval

Princess

Emerald

Pear

Marquise

Cushion

Asscher

Heart
4.1 mm

0.25 CT
5.1 mm
0.5 CT
5.8 mm

0.75 CT
6.4 mm

1 CT
6.9 mm

1.25 CT
7.4 mm

1.5 CT
8 mm

2 CT
9.3 mm

3 CT
*Chart imagery shows proportions and may not reflect actual carat size.
ever&ever® engagement rings have flexible designs that allow you choose from a variety of center stone shapes and sizes.
Which metal quality is best for my engagement ring?
Between all the colors and qualities of gold and platinum, you have plenty of options to choose from regarding which metal quality is best for your engagement ring. Do you enjoy the classic, vibrant color of 18K yellow gold? Do you appreciate the dependable strength of platinum? Are you in love with trending rose gold? At the end of the day, it all comes down to preference. However, there are subtle differences between all precious metal qualities that may influence your decision, such as hardness, color, and price. Learn about all metal qualities offered with ever&ever® in our Precious Metals Guide by clicking here.